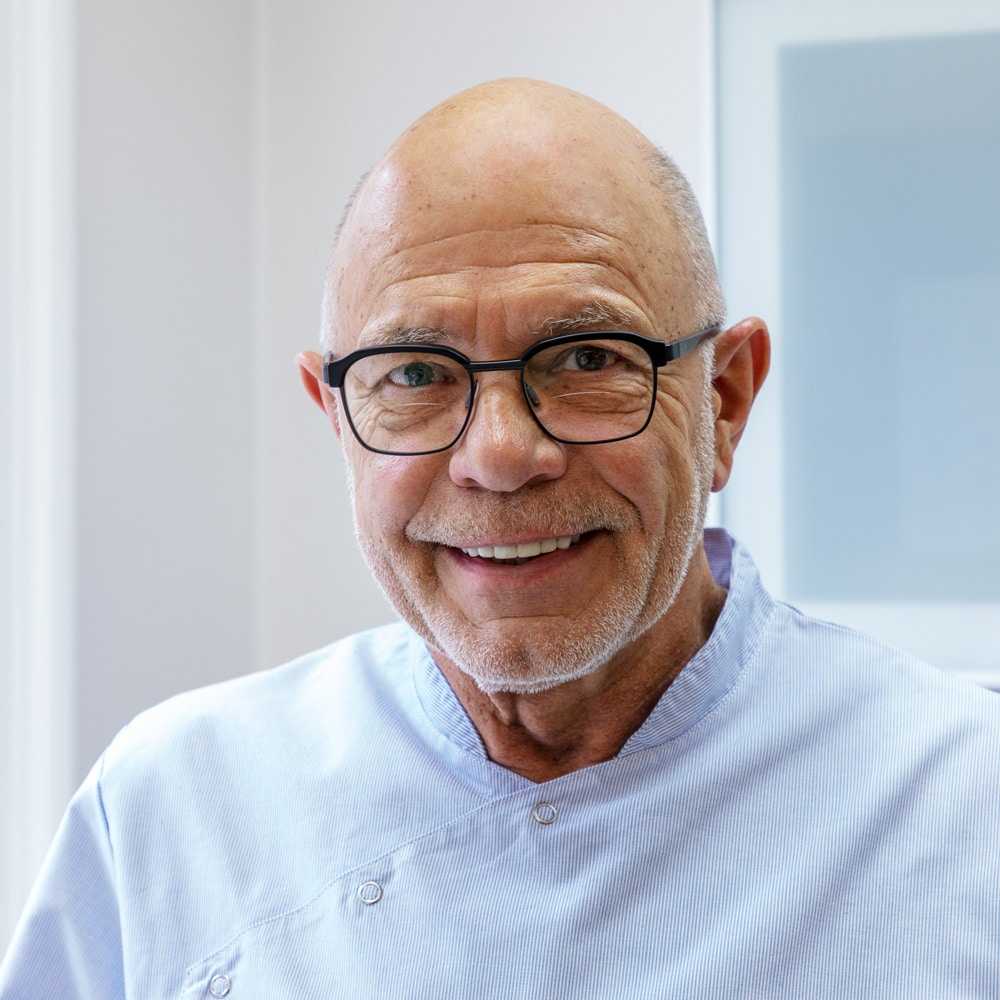 Welcome to the official website of Dr Tom Bereznicki.
Tom Bereznicki BDS(Edin) MDTFEd, MFDSEng, MCGDent
GDC 49865 Registered Special Interest in Restorative Dentistry
Educated at Hutchesons Boys Grammar School, Glasgow. Having graduated from Edinburgh in 1976, Tom immediately moved to London and worked as a House Surgeon rotating around Departments at Guy's and The Royal Dental Hospitals where he also sat and passed his FDSEng Primary Examination before entering general dental practice in 1978. In 1982, he opened his own single-handed private practice as a 'squat' in Queensgate, London, before moving himself and his patients to join The Dawood & Tanner Dental Practice in Wimpole Street in January 2011. His Special Interests lie in all aspects of Restorative Dentistry but in particular Occlusion and Emergence Profile.
In October 2013 until August 2022, Tom was appointed as a Visiting Clinical Specialist Teacher in The Department of Education within The Dental Institute at King's College London working one day a week in The Department of Primary Dental Care (PDC) at King's College Hospital, Denmark Hill. From June 2017 he was appointed as Extra-curricular Education Co-ordination Officer for the King's College London Dental Students Society. In April 2018, he became Staff President of The Kings Students Dental Society with a second term of Office starting April 2019 and in May 2020 became the Immediate Past President. He was reappointed as Staff President of The Kings Students Dental Society for the year April 2021 to 2022. In 2018 he was appointed as a Member of The Kings Dental Alumni Association Council finishing his term of Office in June 2022. In November 2020 he was appointed as Co-President of Aesthetic Dental Students Society (ADDS) helping organise speakers and the provision and delivery of hands-on courses for members.
In May 2018 Tom was awarded one of King's College London's prestigious Teaching Excellence Awards – Teaching Experience. The Awards are offered as part of the King's Learning and Teaching strategy funded by HEFCE and recipients are selected from those nominated by students for their excellent and engaging teaching. In 2019 he was nominated for The 2019 Kings Education Award – Student Support.
In March 2017 to February 2021, he served on The Advisory Board in Primary Dental Care at The Royal College of Surgeons Edinburgh. In July 2017 until January 2022, he also served on the Steering Group of The Faculty of Dental Trainers at The Royal College of Surgeons Edinburgh. In March 2018 he became a Member of The Faculty of Dental Trainers at The Royal College of Surgeons, Edinburgh (MFDTEd). In July 2018 he became a Member of the Faculty of General Dental Practitioners at The Royal College of Surgeons, England. In November he became a Founder Member of the newly formed College of General Dentistry.
He is also a judge in the Scottish Dental Awards and the Future of Dentistry Awards.
In January 2021 he joined the Academy of Dental Excellence Faculty as a Senior Specialist Faculty Teacher. Starting in September 2021, he joined the Teaching Faculty at The University of Portsmouth as a Partner Associate Lecturer delivering the new PG Diploma in Advanced Aesthetic and Restorative Dentistry.
In September 2021 he was granted Membership of The Faculty of Dental Surgery of the Royal College of Surgeons of England and in September 2022 he was enrolled as one of the first Fellows of the College of General Dentistry.
Originally, he lectured on The Creation and Duplication of Emergence Profile but now primarily lectures on Restorative Aspects of Occlusion at postgraduate level. In January 2017, he was appointed as a Regional speaker to The British Academy of Cosmetic Dentistry on the topic of Occlusion. He regularly presents both on the subjects of occlusion and restorative dentistry to BDA Branches and various Study Club meetings in the UK, as well as lecturing on the MSc Aesthetics Course at Kings and to VT Foundation students. In 2020 he accepted an invitation to lecture on Occlusion at the annual 'East Meets West' Conference at the Faculty of Medicine and Dentistry of The Medical University of Warsaw, Poland. He also lectures at undergraduate level at Kings on a variety of topics in Restorative Dentistry. In addition, he mentors younger dentists in their careers. He has had articles published both here in the UK, including the BDJ and PDJ, and in The United States.