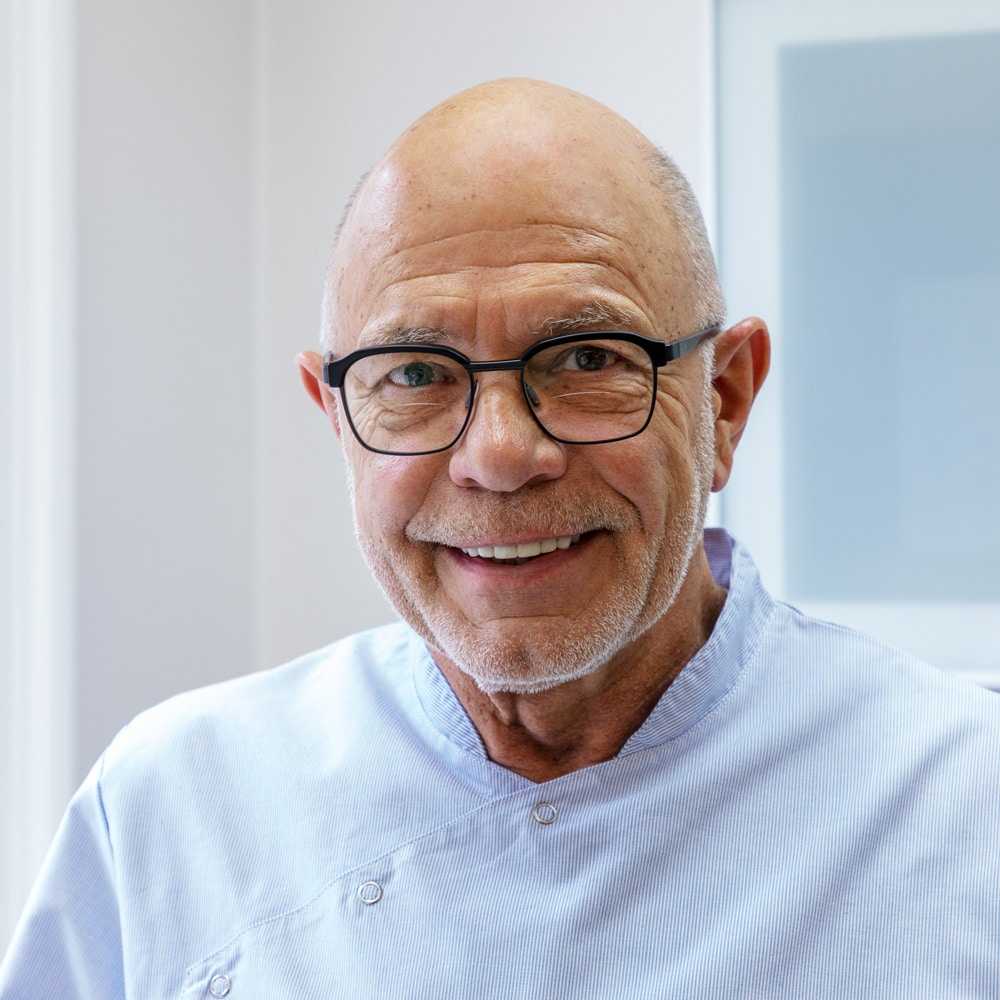 Welcome to the official website of Dr Tom Bereznicki.
Tom Bereznicki BDS(Edin) MDTFEd, MFDSEng, MCGDent
GDC 49865 Registered Special Interest in Restorative Dentistry
Tom graduated from Edinburgh in 1976, moved to London and worked as a House Surgeon at Guy's and The Royal Dental Hospital before entering general dental practice in 1978. In 1982, he opened his own private practice as a "squat" in Queensgate before moving to join Dawood & Tanner in January 2011.
His interests lie in all aspects of restorative dentistry, with his professionalism and innovation honed through a robust programme of Continuous Professional Development and a peer group of talented dentists. His special interest lies in all aspects of restorative dentistry especially aspects of occlusion.
Tom is also a Visiting Clinical Specialist Teacher one day a week in the Department of Primary Dental Care at King's Denmark Hill, London. More recently he has started to lecture around the country for the BACD, BDA and study clubs primarily on Restorative Aspects of Occlusion and The Creation of Emergence Profile as well as mentoring younger dentists in their careers.
Tom is co-opted member to the Advisory Boards of The Faculty of Dental Trainers and he has just finished his term of office in the Faculty of Primary Dental Care at the Royal College of Surgeons, Edinburgh.
In 2018, Tom gained a new qualification – Membership of the Faculty of Dental Trainers from the Royal College of Surgeons in Edinburgh as well as being appointed Staff President of King's Dental Students Society and was subsequently appointed as a Member of The Kings Dental Alumni Association Council. He was re-elected as Staff President for a second year in May 2019.
In May 2018 Tom was awarded one of King's College London's prestigious Teaching Excellence Awards – Teaching Experience. In 2019 he was nominated for The 2019 Kings Education Award – Student Support.
In July 2018 he became a Member of the Faculty of General Dental Practitioners at The Royal College of Surgeons, England – MFGDP (Eng) and in 2020 became a Member of the newly formed College of General Dentistry – MCGDent.
In January 2021 he joined the Academy of Dental Excellence Faculty as a Senior Specialist Faculty Teacher. Starting in September 2021 he will join the Teaching Faculty at The University of Portsmouth as a Partner Associate Lecturer delivering the new PG Diploma in Advanced Aesthetic and Restorative Dentistry.
In September 2021 he was granted Membership Faculty of Dental Surgery of the Royal College of Surgeons of England.
More recently Tom was chosen as President Elect of The Metropolitan Branch of The British Dental Association for the Year 2022/23